Capots / Bonnets
---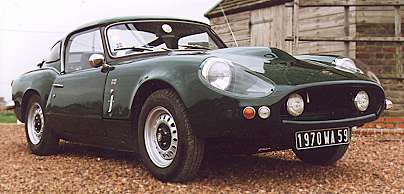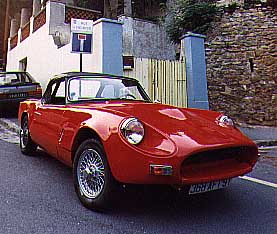 APAL
---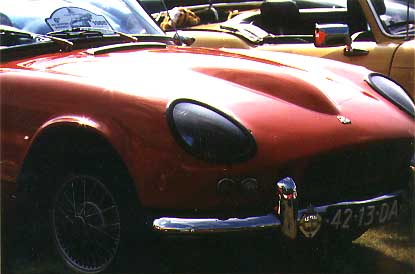 ASHLEY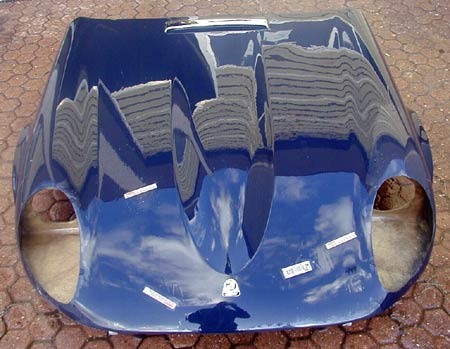 Un superbe Ashley trouvé en 2005 par patrice Pierre, neuf avec son badge !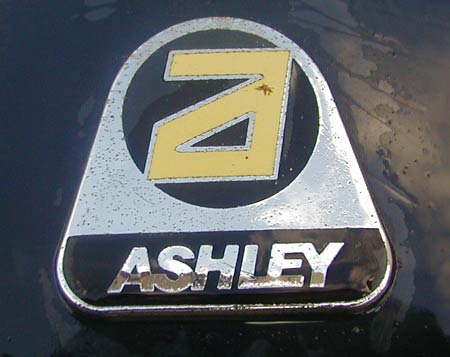 ---
LENHAM
---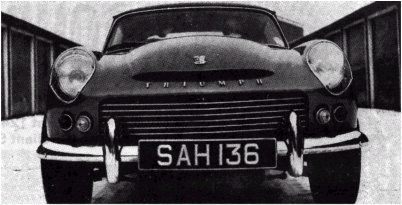 S.A.H.

Willem Wiersma nous a envoyé des Pays-Bas cette photo de capot S.A.H. Elle est extraite du magazine "Car & Car Conversions" de 1968. Le magazine avait testé ce capot sur une GT6 MK1, il est indiqué que c'est un capot "Style Le Mans", vendu à l'époque 53 £, et qui pesait environ 18 kg.



Willem Wiersma sent us from Holland this photo of a SAH bonnet. "The picture is from a conversion test on a GT6 Mk1 published in "Car & Car Conversions" magazine in 1968. It shows the "SAH 136" testcar, wearing the (with what the story says) "Le Mans style" bonnet. In those days the bonnet cost £53 (unsprayed) and it's weight was around 40lb".
---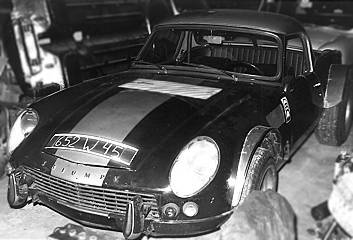 Capot S.A.H. Photo de 1985 environ, prise chez Hervé Monseau.



S.A.H. bonnet, This photo taken around 1985 at Hervé Monseau's home (France).
---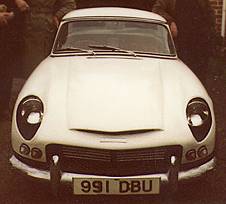 S.A.H ? Copie Honeybourne ? Photo prise en Angleterre en 1984 par Michel Dupressoir, sur une Spitfire 4 (John Love) également équipée d'un hardtop "fastback". (Le badge sur le capot indique seulement "Triumph"...)



S.A.H ? Honeybourne ? Something else ? This photo was taken in England in 1984 by Michel Dupressoir, this Spitfire 4 (John Love) also had a fastback fiberglass hardtop. (The badge only reads "Triumph").
---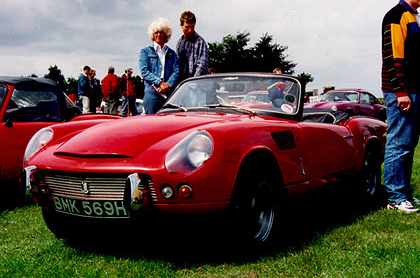 Paul Ward, propriétaire de la voiture, nous a écrit en juillet 2001 : "c'est une Spitfire MK3 de 1969 avec un capot que j'ai acheté d'occasion, bien qu'ils en fabriquent encore chez Honeybourne Mouldings, dans les Midlands (Angleterre), pour un prix d'environ 230 £. Ma voiture n'est plus en état de rouler en ce moment, elle a besoin de quelques travaux pour le contrôle technique, j'espère régler ça cette année..."
(photo prise à un weekend TSSC, vers 1990)



Paul Ward, owner of the car, wrote to us in july 2001 : "it's a 1969 mk3 with a bonnet I bought secondhand, although they still make them at Honeybourne Mouldings in the midlands at a cost of about £230. My car is currently off the road, awaiting minor work for the MOT, but I hope to have it back this year..."
(photo years ago at the TSSC weekend)
---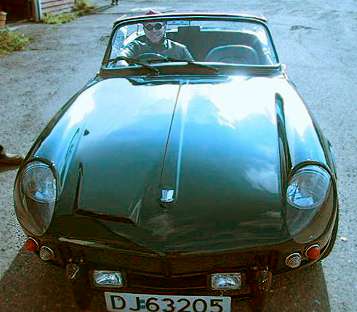 Thor Svaboe, de Norvège, nous a envoyé cette photo de la voiture de Joachim Sverd, équipée d'un capot S.A.H..
Joachim indique "C'est un S.A.H. C'est le modèle avec une bosse sur le côté droit, qui était prévu pour les Spitfire, alors que ceux avec la bosse centrale (plus courant) était prévu pour les GT6.
Il est sans doute toujours disponible chez Honeybourne Mouldings. S.A.H. a cessé ses activités au début des années 70, et Honeybourne a sans doute racheté les moules et recommencé la production. Les capots sont donc quasiment les mêmes, seul le nom du fabricant a changé".



Thor Svaboe, from Norway, sent us this photo of Joachim Sverd's car, equiped with a S.A.H. bonnet.
Joachim told us "My Bonnet is a S.A.H. The difference is that the more common type with the big centre air scoop/intake is for the GT6, while mine, with the right side intake was made for the Spitfire models.
The bonnet on my car is also available at Honeybourne Mouldings. SAH laid down business in the early seventies and Honeybourne Mouldings probably acquired the old moulds at some point and took up production again, so essentially the bonnets are the same, only the manufacturers name have changed".
---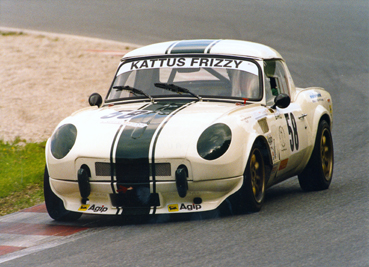 photo : merci à Daniel Senn du Spitfire club de Suisse

En Angleterre, Jigsaw produit aujourd'hui des capots répliques des capots "Le Mans" des Spitfire d'usine



"Le Mans" replica bonnet, produced today in UK by Jigsaw.
---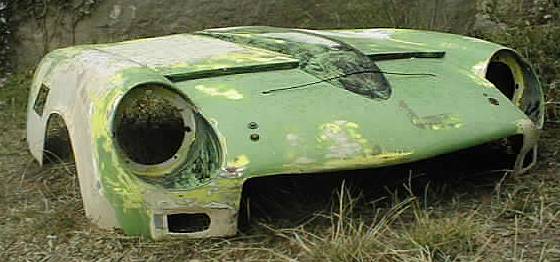 (???)
---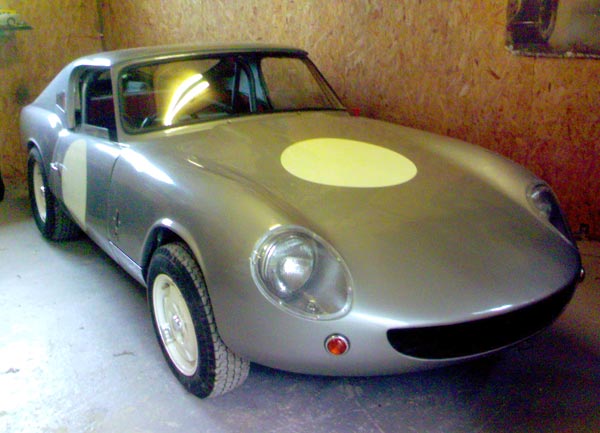 Je pensais intéressant de vous communiquer cette photo de notre Spitfire lenham, que nous allons faire courir au "Goodwood Revival" en septembre 2006.
Je sais que vous avez déjà une photo de hardtop Lenham sur le site, voici donc une photo de Lenham en entier !
Mark Holdsworth



Thought I would send you a photo of our Lenham Spitfire that we will be racing at the Goodwood Revival September 2006.
I know you only have a picture of a Lenham fastback on your website so thought I'd send you a picture of a whole car!
Regards
Mark Holdsworth
Leicestershire
England
---

Si vous souhaitez signaler une erreur ou ajouter une photo, écrivez-moi : Jean-Pierre


If you have any corrections or want to add a photo, please mail me : Jean-Pierre

---
Dernière mise à jour / last update septembre 2006 - Amicale Spitfire
---
Retour | Page d'accueil Amicale Spitfire